© 2006 University of Southern California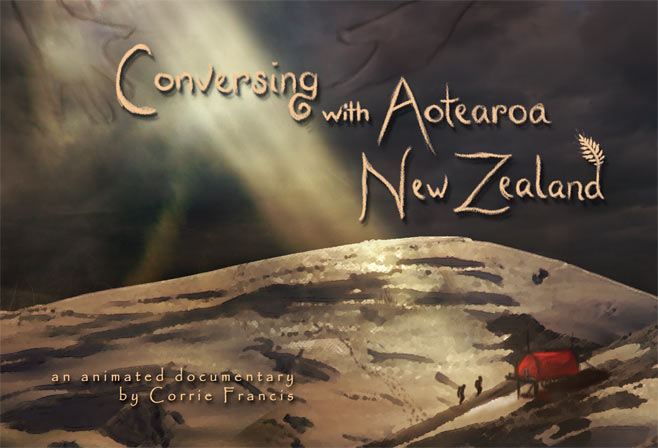 AWARDS
Best of Fest Award - Hazel Wolf Environmental Film Festival
Environmental Art Award- Earth Vision Film Festival 2008
Best Female Filmmaker Award - Poppy Jasper Film Festival 2007
Best Short - Taos Mountain Film Festival
Best Film -Mountain Culture and Environment - Wanaka Mountain Film Festival
Semi-finalist - Moondance Film Festival
Best Student Short – Flagstaff Mountain Film Festival
First Prize- Multimedia – Exposure, Auckland University
Student Presentation Award – ANZALS Conference 2005


Synopsis :
In an age of technological integration and urban life, people turn to the natural world for a wilderness experience. What draws us to the remote corners of land and sea when we realize something in our lives is missing? Conversing with Aotearoa/New Zealand uses unique visual imagery to take the viewer into the physical and metal wilderness encompassed in the diverse landscapes of New Zealand. In this animated documentary, New Zealanders attempt to fathom their deep, personal connection with their land. Among the interviewees are hunters, fishermen, farmers, trampers, mountaineers, adventurer-racers, conservationists, ecologists, artists, urban and rural dwellers, Pakeha, Maori and tourists, young, old and in between. The thread that ties them all together is a passion and love for the wild places in New Zealand.



---
Production Info:
Title: Conversing with Aoteroa/New Zealand
Director: Corrie Francis
Original Music: sounddesign.co.nz
Music Performance: Amy Davidson, Richard Robertson, Oldrischka Cihelka
Music Recording: Amy Davidson Sound Design: Corrie Francis & Amy Davidson
Re-recording: Greg Townsend
Running Time: 14 min 30 sec
Screening Format: HD CAM 16:9 and Beta SP / 3:4 letterbox / Color / Stereo 4.0
Preview Video: DVD NTSC/PAL / Color

Distribution:
Allison Melanson
Coordinator of Festivals and Distribution
University of Southern California
850 W 34th Street, Room G132
Los Angeles, CA 90089-2211, USA
Tel: 1.213.740.4432
Fax: 1.213.740.5226
Email: allisonm[at]cinema.usc.edu
Production Stills
© 2006 Corrie Francis
For full press kit and high resolution images please email
conversing[at]corriefrancis.com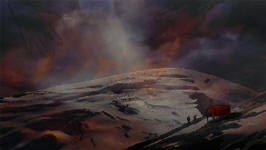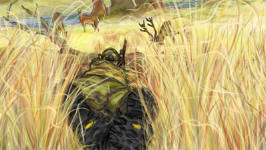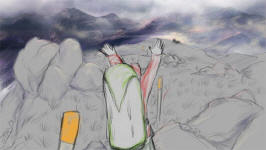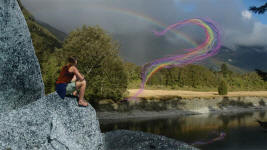 Upcoming Screenings
Ongoing:
See the film online at AWNtv.com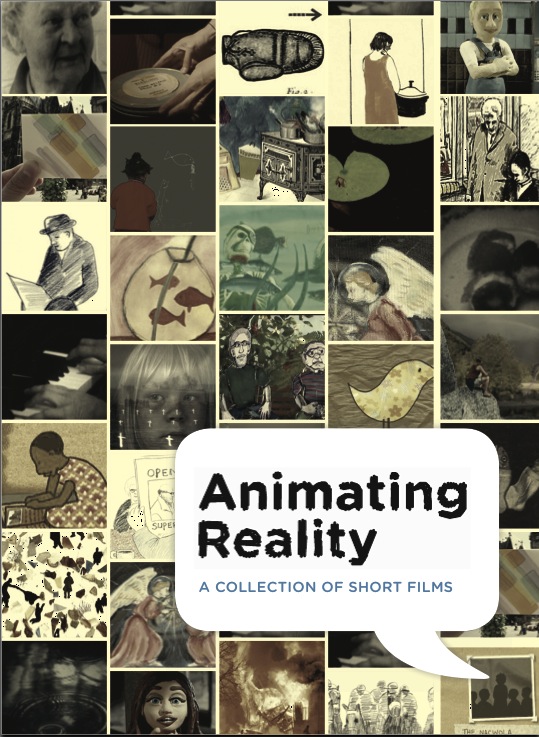 "Conversing with Aotearoa/ New Zealand" is part of Animating Reality, a dvd compilation of animated documentaries from around the world. Purchase your copy here.
Festival Tour - 2008
2007
2006

Oct 29th - World Premier - Banff Mountain Film Festival, AB, Canada

TV Broadcast: Nov. 2007 Natural Heroes on PBS.

Credits

Animation
Corrie Francis

Featuring
Margie Gillam
Katie Phillips
Allison Paton
Martine Potato Bairstow
Paul Peychers
Donald Lousley
Mark Sheehan
Stephen Phillipson
Ken Collins
Bob Vaile
Rawinia Puna
Janice Wilkes
Rob Jessop
Amy Sheehan

Appearances by
Rod Adnitt
Rachel Gibson
Erica Francis
Patti Francis
Rawinia Puna
Tira Rory Phillipson-Puna
Tiamaihere Kahurere Phillipson-Puna

Original Music
sounddesign.co.nz
Karengo - Amy Davidson
Eyes Shut - Richard Robertson + Amy Davidson

Performances
Richard Robertson - Guitar
Amy Davidson - Piano, Flute, Syntheciser
Oldrischka Cihelka - Open hole Flute

Sound Design
Corrie Francis, Amy Davidson

Foley Engineer
Bethany Sparks

Re-recording
Greg Townsend

Faculty Advisors
Christine Panushka
Kathy Smith
Sarina Pearson


Funding and Support







Special Thanks
Spirit of Adventure Trust
Milford Sound Kayaks
Sinbad's Cruises
Jordi Family
Paton Family
Sándor Lau
Diana Zadravec
Ron Francis
Sam Ludden
Thomas Pound
Ritesh Shaw
All the generous people in Aotearoa/New Zealand who gave me a bed, a meal or a good conversation.

"Conversing with Aotearoa/New Zealand"
©2006 USC
all rights reserved